What's happening at St. Benedict's?
Infant Christmas Nativity 2017
Y6 - Young Voices Concert at the O2
The Medway Youth Games Rugby Team Played Brilliantly!!
Roald Dahl's 100th Birthday!
Jadon Mensah
Finalist in NACE Photography competition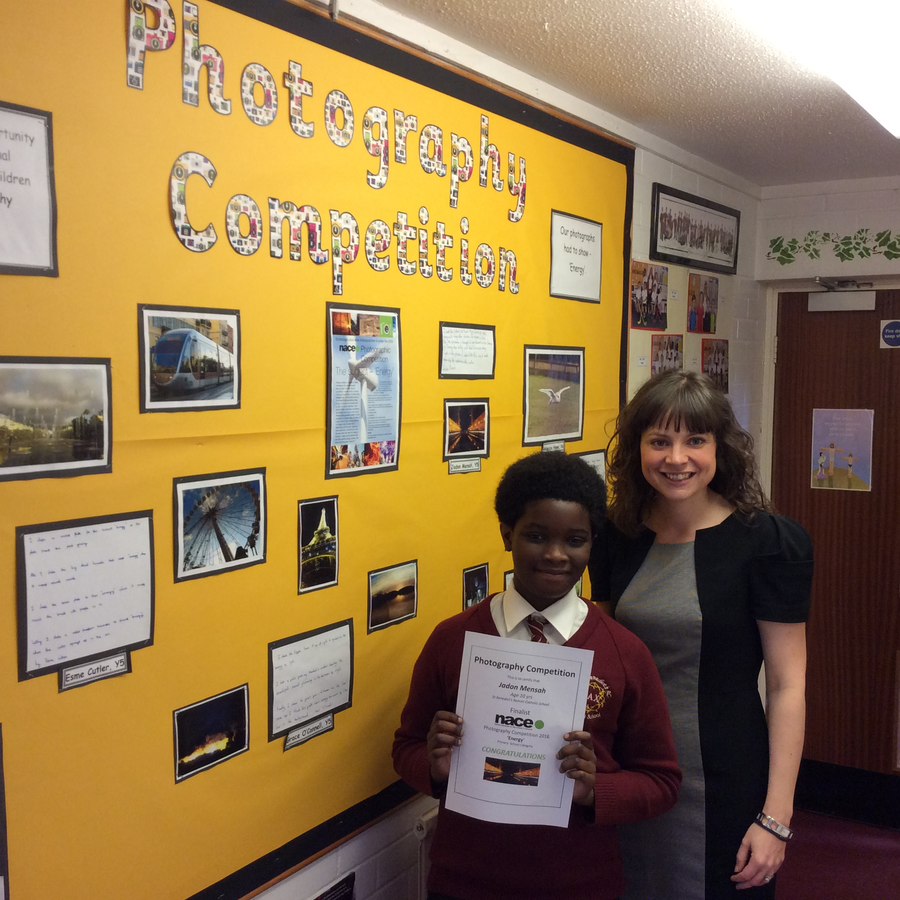 The children proudly show their awards!
Medway Youth Games Tournament - Thursday 9th June 2016
St Benedict's football team completed in the Medway Youth Games tournament. Each school represented a European country, we were Luxembourg.
Although we were knocked out of the main competition in the morning, we went on to play for the Bowl in the afternoon. We won 4 matches and drew 1 and finished top of our group. We narrowly lost the semi-final on penalties in a very exciting game.
The team can be very proud of their efforts.
Careers Day
We had visitors to our school to tell us about their careers. The children were given food for thought about what they would like to be when they grow up.
The Crowning of Our Lady
Fr. Bart Celebrated a special Mass for the crowning of Our Lady on Wednesday 18th May.
The oldest and youngest children in the school had the honour of carrying the crown and placing it on the statue of Mary. The infants carried petals in baskets and strewed them around the altar and Year 1 did a beautiful Liturgical dance.
St Benedict's Friday Family Fitness Fiesta
It was great to see so many pupils, parents, siblings, grandparents and more taking part in our Friday Fitness Fiesta!
Please join us for our next one on.... that's right... Friday!
The Girls Football Team
The Girls team did a great Job Thursday finishing 7th out of 15!
Well done!